Learn German with interactive videos! The video is about magic and magic tricks - you should first solve the vocabulary task at the beginning to better understand the video. Then watch the video! During the video you have to solve tasks related to the content. If you click on the star at the bottom of the bar, you can see all the tasks and your points again or jump to the tasks again. If you want to do the whole exercise again from the beginning, reload this page.
The exercise is suitable for levels A2 and B1. Have fun!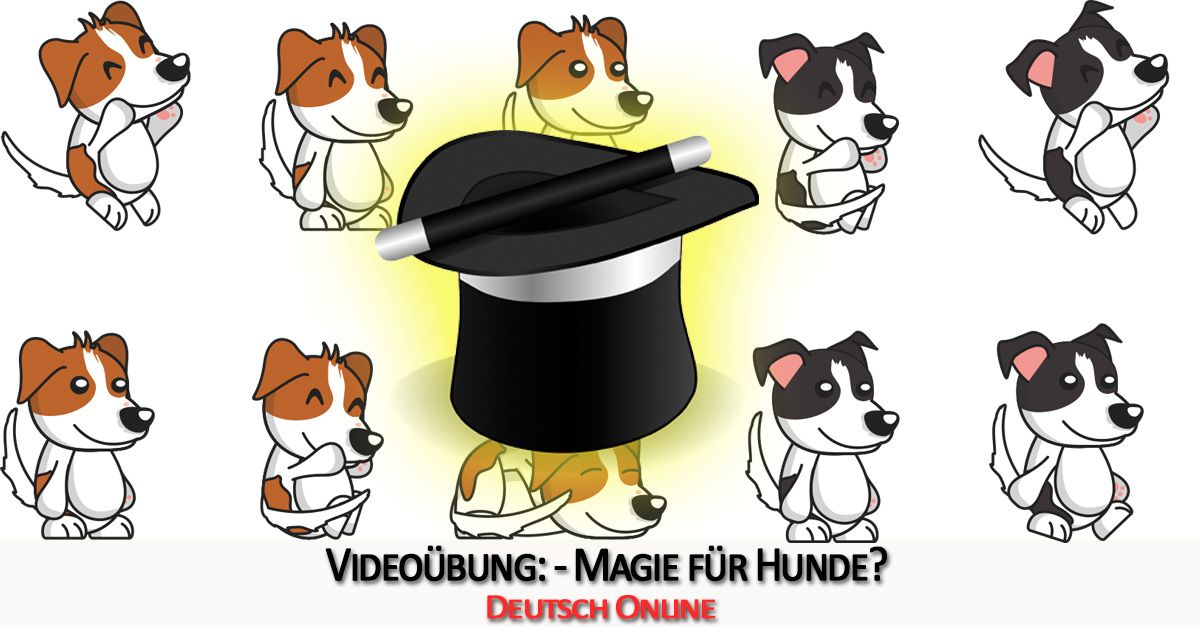 Exercise 1 - Please solve before the video
Exercise 2 - Video and interactive tasks
When watching the video on your phone, you should click on the arrows in the bottom right corner of the video player for full screen mode and then hold your phone horizontally.
Video source: Deutsche Welle 2014
Mehr Übungen zu dem Video auf der Webseite von der Deutschen Welle: Zaubern für Hunde